Residential Generators to Protect Your Home
A properly installed residential backup generator automatically protects your home from outages and power failures when you least expect them. The unit sits outside the house, similar to a central air conditioner, using natural gas or liquid propane fuel to provide power directly to your home's electrical system. At Don's Electric, our skilled electricians are trained and certified to maintain and repair your backup generators, to ensure you have power when you need it.
Call us at 248-394-2151 to set up a free in home estimate on an automatic residential standby generator. Financing Options Available.
Residential Generator Power Coverage
If you are considering a home generator, it can be important to note what and how many circuits can be connected to the breaker panel. Automatic standby generators come with an Automatic Transfer Switch (ATS) to connect to your electrical system. This transfer switch is the core of the generator system, and can provide power to just the essential appliances or the full system.
Each ATS is capable of handling a specific number of circuits, depending on the generator's power rating. There are a few different options for home generator power coverage to consider:
Essential Coverage: Only covers the backup of certain circuits during an outage, rather than all circuits on a system. This option is excellent for those pursuing cost-effective generator solutions.
Whole-House Coverage: Whole-house coverage ensures all of your appliances come back online after an unforeseen outage. This includes separate options like Managed Coverage, which limits the amount of power each appliance uses, and Complete Coverage, which keeps every appliance running.
Residential Generator FAQs
Check out some of Don's Electric Frequently Asked Questions to better understand our Residential Generators services.
A standby generator is a back-up electrical system that operates automatically. Within seconds of a utility outage an automatic transfer switch senses the power loss, commands the generator to start and then transfers the electrical load to the generator.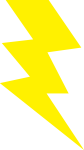 Generators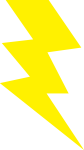 Electrical